Problem: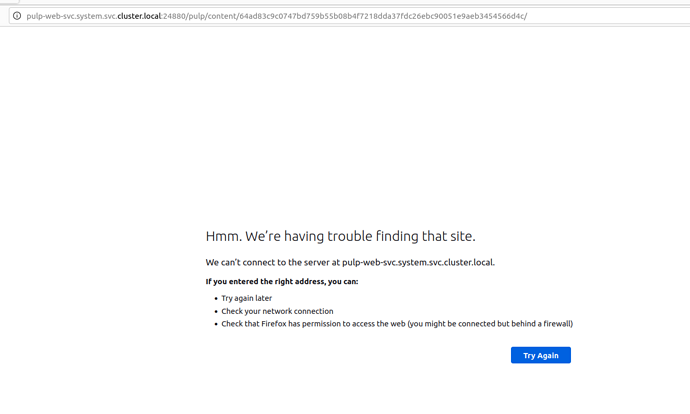 Expected outcome:
Access to pulp distribution base_URL
Pulpcore version:
3.29.1
Operating system - distribution and version:
Pulp3 through Pulp Operator 1.0.0-alpha.8 ( latest version in the GitHub repo ) deployed in Kubernetes v1.25.6
Other relevant data:
Uploaded a file to a file repository. Created a publication according to the documentation. Also created a distribution. Publish and Host — Pulp File 1.14.3 documentation
I cannot access the base_url. I have deployed everything in Kubernetes. Exposed pulp-web-svc 24880 through port forwarding, still I cannot reach the base_url. Any suggestions ? I want to get through the content of the file repository.